16 Reasons to shop at Katy Beh Jewelry
Shopping at Katy Beh is an exceptional experience.
I know what you're thinking.
One of kind...handmade...gorgeous gems...rich 22k gold....blah, blah, blah.
Read on, loves....
No holiday music

Birdie, the cute fluffy dog

NO LINES

Flexible hours

Supporting New Orleans small business

Patronizing New Orleans arts

No city sales tax - on one of a kind art

Hassle free parking

Shop online, pick-up locally

Free shipping or local delivery

Personalized shopping - ME!

Online appointment booking

Fast & free gift wrapping

Happy sales staff - the owner!

30 years of expert jewelry gift advice

Complimentary booze
Can you even stand watching TV right now? Social media getting you anxious?
The Holiday shopping pressure is real and trust me - I mute the commercials, too.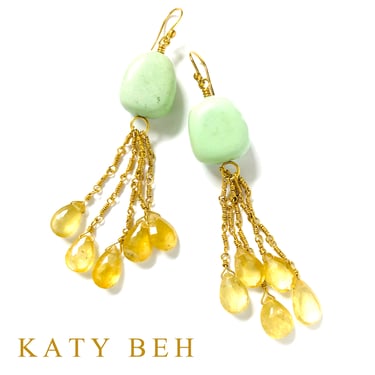 Open Studio Saturdays from 11am to 4pm. I would love to see you and catch up! Champagne!
Can't' make it? Message me here.