I got into Contemporary Crafts at Jazz Fest!
For craft artists like myself, "the highly competitive Contemporary Crafts Fair..." of our New Orleans Jazz & Heritage Festival is the epitome of validation. Jazz Fest "...presents works by some of Louisiana's and the nation's most talented artisans..."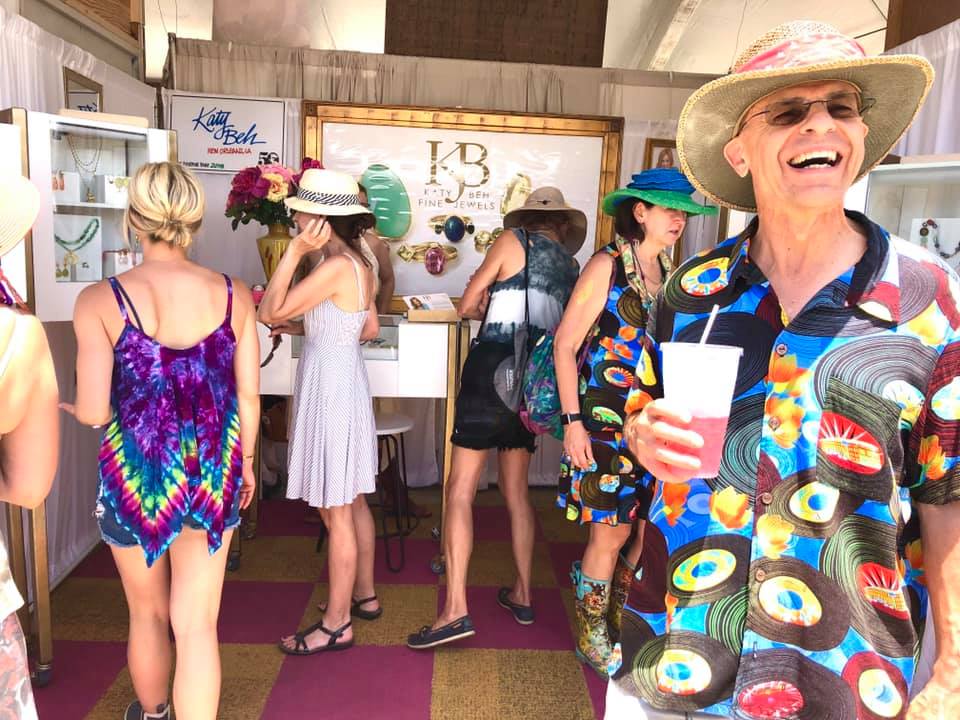 With roughly 60 artists each weekend, about 25% of those are jewelers. Then to make it even more challenging, historically an average of 12% are from Louisiana. New Orleans alone is rich with talented jewelry makers. Now do you see how hard it its to get in?
What the application process is like
First and foremost, your photos are everything.
Most hire professional photographers to shoot their very best work.
I take all my own shots, but this is on my wish list for next year.
Application requirements

Craft artists must reapply each year
You must be full-time resident of the United States
Applications are anonymous
Submit digital images of 4 of your best pieces, plus 1 of your booth
200 character written description of your work
Application fee.
Artwork Guidelines
All work is gallery quality fine art and crafts.

Work must be of original design, produced by hand and created by the applicant artist.

All artwork must be one-of-a-kind and/or limited edition.

No galleries, cooperatives or groups may apply. Only individual artists may apply.

Louisiana Marketplace and Congo Square have additional requirements
The Jewelry Category
Being the biggest category, jewelry artists compete and are ranked separately. We also have additional guidelines. For instance, no strung beads or assembled work. Also, most of the piece must be handmade. If jewelry consists of all cast work, those castings must be done "in house," not commercially manufactured. *
The Jury Process
The jury is new every year and is made up of an external panel of artists and community art professionals.
Each applicant is given a code number

Selection criteria include creativity, uniqueness, concept, and craftsmanship, as well as the need to achieve a balance of media categories.*

Your work description is read to the jury. as well as the the process, materials, and dimensions for each* piece.
(* from New Orleans Jazz & Heritage Festival Craft Vendor Application)
Waitlisted
I first began applying to Jazz Fest in 2015 and was waitlisted. And again for two more years. What this means is that within the jewelry category, I was in line according to my score for a jewelry spot that might open up. I was in the top 4 each year.
I was accepted in 2018, but waitlisted in 2019. Fortunately, a spot opened up for the First Weekend and I was notified of the opportunity with one week to get prepared. Talk about a Holy. Shit.
Which Weekend?
Which weekend is up not up to the artist. Like booth assignments, you can preference a corner booth as well as a particular weekend. Getting the notification email in January is the first of a series of communications from the Contemporary Crafts coordinators. I'll know which weekend I'm assigned (and booth) within a few days.
Need to get in touch fast?
504-237-8144 voice or text