I'm the youngest of two sisters.
When we were young, we fought about everything.
We even bantered about who would name their first born son "Taylor," our family name.
Lisa married into motherhood with the six year old daughter of her new husband. Then my sister had a baby....a girl! And she had another and another! ALL GIRLS! Four wonderful baby daughters all with first and middle names of various special women in our family.
Then came Taylor Dayne.
Then Taylor Swift.
Taylor became a very popular name for a girl. Still is.
Then I married and had a baby. A BOY!
My dreams of naming my baby boy my beloved family name had been poo-pooed by pop music. No way would I mark him from day-one with a confusing name.
Undaunted, my son's dad and I gave our son the first name "Samuel" and "Taylor" as a middle name.
Being from Iowa, I'm so proud to be the mother of a native New Orleanian.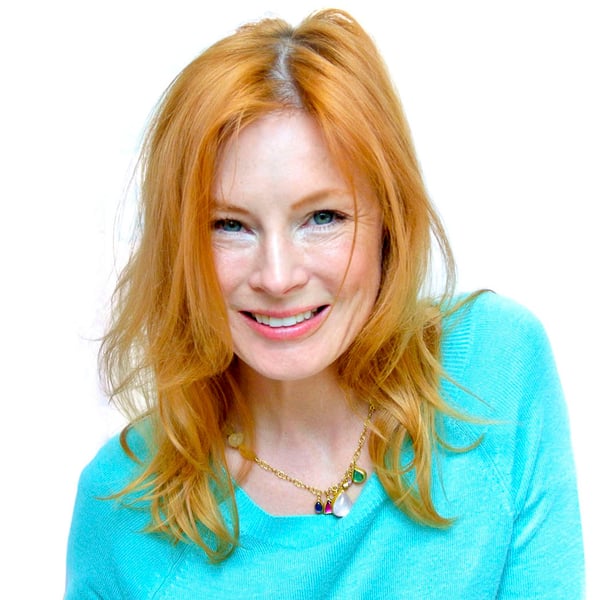 Life is a party. Dress for it. This is the necklace that goes with everything.
Believe me! A signature party of colors in the front; the business of golden citrine nuggets around the back.
Iolite, hot pink rubellite, teal tourmaline, icy pink kunzite, amethyst, iolite to name a few.
All dangling from a handmade chain.
The gorgeous locking clasp is worn on the side.
18" long.
Entirely

handcrafted

in

22k yellow gold

by yours truly.
And always, one of a kind.
ABSOLUTELY WORTH IT.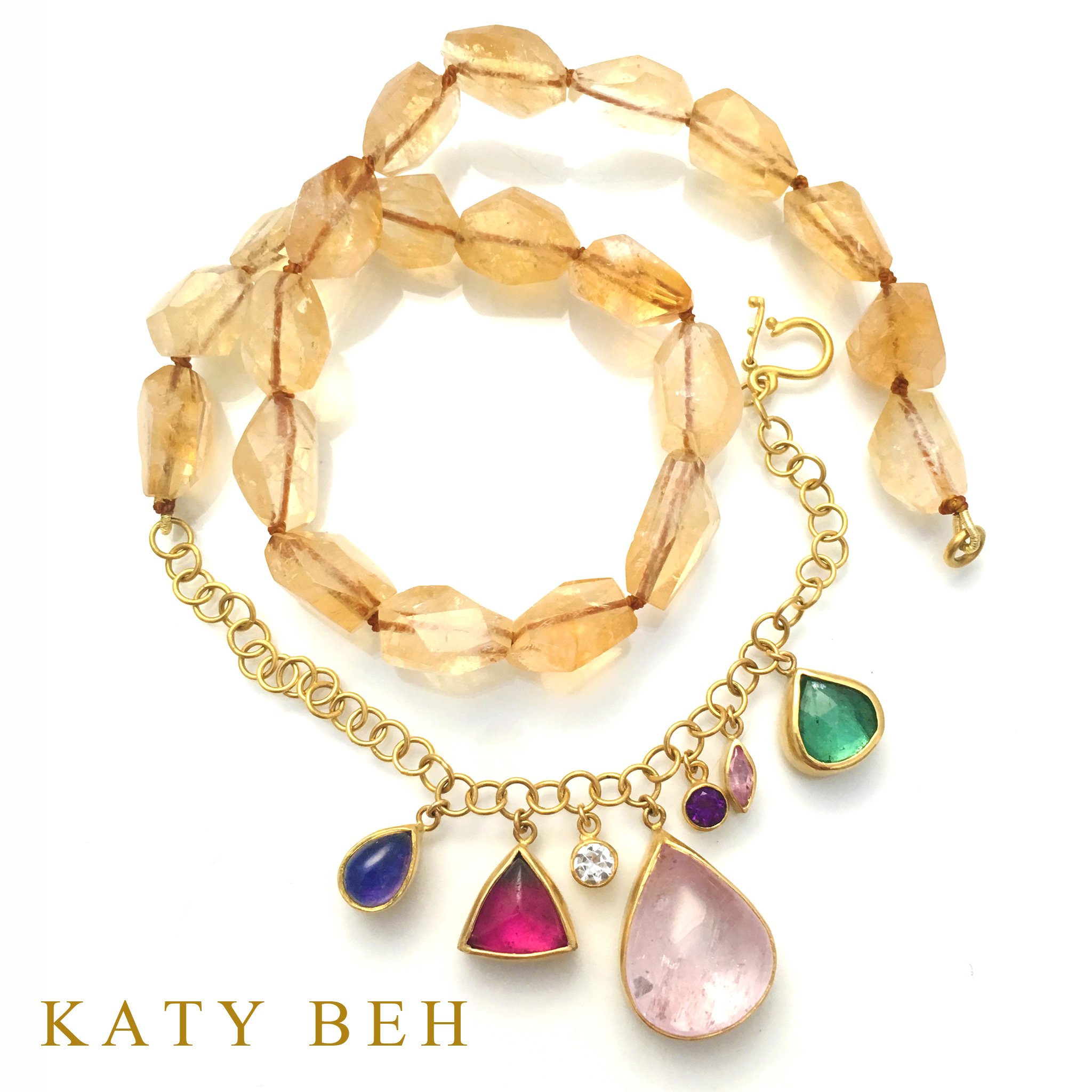 I'm excited to give you the exclusivity you deserve. Y'all truly make Katy Beh Jewelry a daily joy. Call or text me at 504-237-8144