I design jewelry to make you feel beautiful every day.
This post might seem a bit off-topic for a jewelry studio. But happiness, beauty and integrity are core values at Katy Beh Jewelry.
I'm asked about the jewelry I'm wearing every day. I'm also asked about my skin.
I thought I'd share and spread the word about some fabulous products. I'll come clean about a few other things, too.
---
"I want my skin so beautiful I don't need to wear make-up."
My 40-something friend shared this with me almost twenty years ago. It stuck with me. Lisa's skin was incredible.
Back then, no make-up was for sloppy Sundays. Now at 50, I'm a slave only to my eyebrows (I was deprived from birth).
I adopted Lisa's mantra and feel pretty good in my own skin. Lots of products and money later and it's absolutely worth it.
---
What do I use on my skin?
I'll be honest.
First, good genes.

My mother uses Ivory soap on her face and is radiant at almost 80.
Second, I burn like a lobster.

Sunscreen is a food group.
A few personal decisions have made a difference.
Living in New Orleans' high humidity.
A combo of OTC and high-end products.
Procedures.

Can I get a Hells Yeah!
Let's start with the OTC stuff.
Cetaphil Gentle Skin Cleanser
Exfoliating shower gloves
Dove Sensitive Skin Body Wash
Neutrogena Ultra Sheer Sunscreen SPF 100
Alba Botanical Hawaiian Body Oil
Vaseline Intensive Care Advanced Repair Healing Moisture Lotion
Physician specific products
The Daily Order
Dove body wash in the shower with exfoliating gloves then
Cetaphil
Alba oil
Green Gel or Mardi Gras Mambo
Journee or Bio Cream
Lumiere Eye Cream
---
I wasted 49 worrying about it.
---
Y'all think you are frugal and lazy...
I get my groceries delivered – from Walmart.
Prefer cheap beer.
I color my own hair.
Do my own nails.
Supercuts for a trim a couple times a year.
And, I splurge.
---
Balance.
New Orleans lush palette, her vibrant Mardi Gras and laissez les bons temps rouler inspire the color and spirit of my jewelry.
Her iconic architecture fuels my passion for heirloom design and artisan craft.
My penchant for casual elegance motivates me to design pieces that are both luxurious and effortless to wear.
The elegant patina of time and practice; the contrast of decadence and decay...all fuel my unique jewelry vision.
---
Happy girls are the prettiest girls.
My wish is when you wear my jewelry, you'll feel as happy as I did making it. With grace, I hope this joy will carry on generations to come. I believe when we celebrate our lives and loves with jewelry, those pieces must be as equally precious, extraordinary and lasting.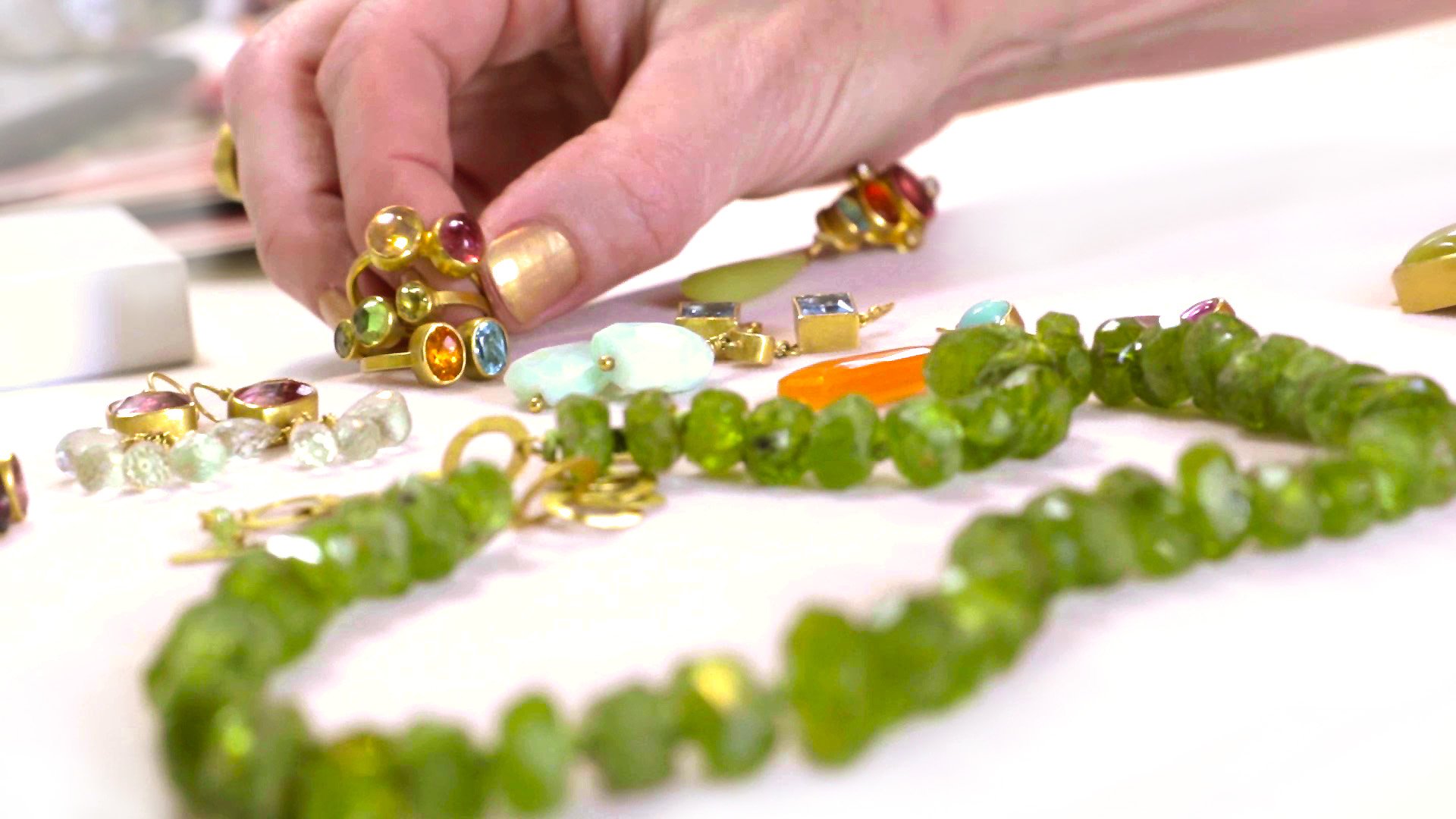 Let me help you find the perfect piece.
---
Katy Beh Jewelry is about valuing the precious.
That's why since 2011, a portion of every Katy Beh Jewelry purchase goes towards non-profit organizations providing mental health education and support; strengthening and maintaining our precious selves. Learn more.
It is absolutely worth it.
Hope you stay in touch on my Facebook or Instagram profiles.. It's always a gas over there - it's where I let it rip!
XXO